Student Loan Forgiveness and Real Estate
Posted by Erika Rogers on Saturday, September 3, 2022 at 10:25 AM
By Erika Rogers / September 3, 2022
Comment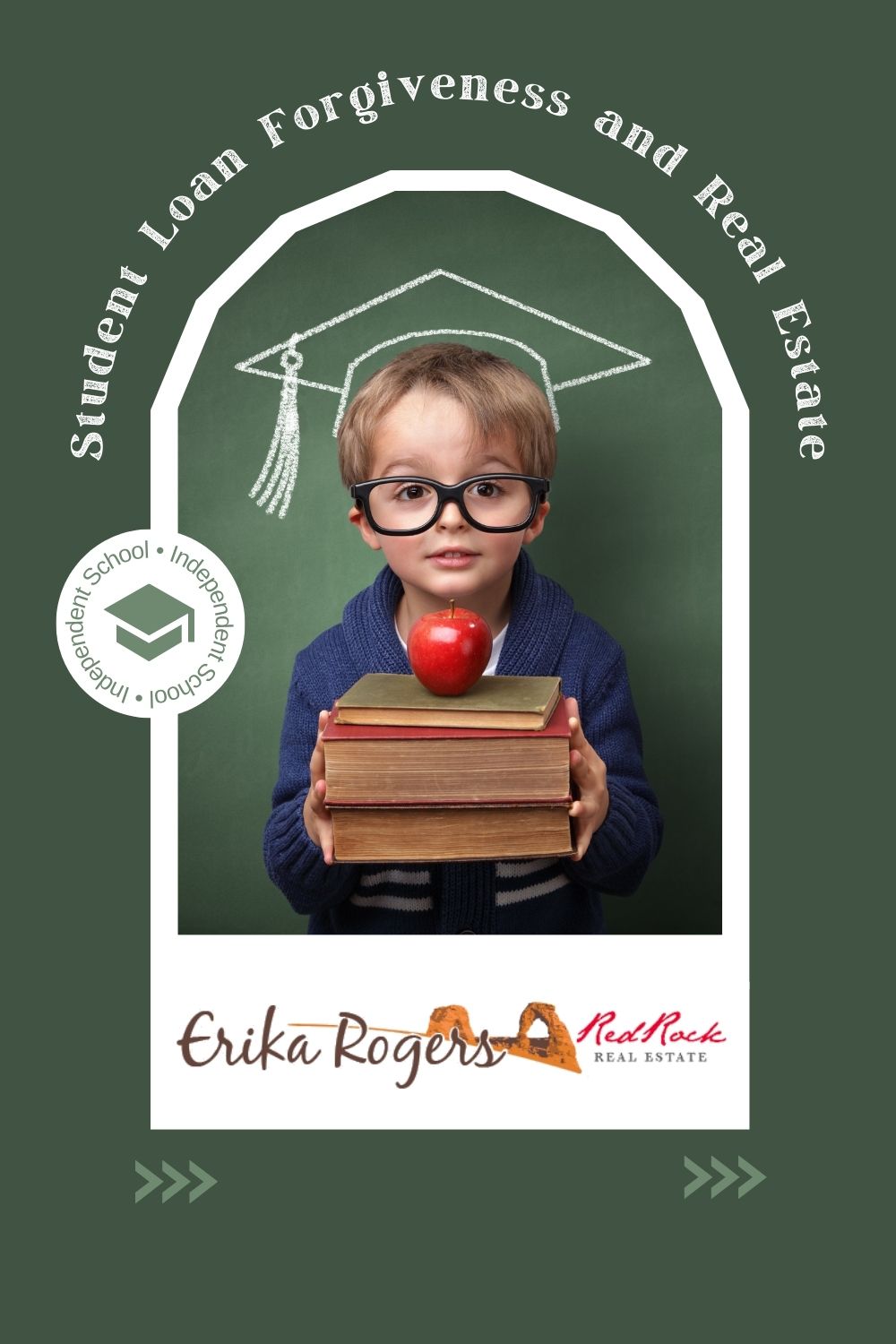 Student Loan Forgiveness and Real Estate – While the mortgage application process is now simplified, it is still not that easy for everyone to purchase a home. This is especially an issue for those professionals who are still repaying student loans. Millennials have seen a sharp increase in education debt, with students taking on loans to pursue higher education. This has made it harder for past students to save up for a down payment on their first home, making it less likely that they will be able to buy one until they lower their debt to income level. Would student loan forgiveness get millennials into homeownership sooner?
Student Loan Forgiveness and Real Estate
People start to pay off student loans and buy a home when they get married and have kids. This is the third phase of the life cycle for most millennials ages 30-35.
In 1989, 14% of American households with people between the ages of 20 and 40 had education debt. However, this number has gone up over the years; 36% of homes between 20 and 40 had education debt. Fewer than half of young adult households owe less than $10,000 in debt, and an additional 18% have obligations between $10,000 and $20,000.
Debt to Income Ratio
The DTI ratio is a valuable metric that helps borrowers understand how much they can afford to spend. It also shows what the market price of property concerns the borrower's income, which helps them decide whether it seems like it is a good investment or not.
To purchase a home in 2021, one would have to ideally meet the criteria of debt to income ratio of 36 percent or less. I would always call a lender no matter what your DTI ratio is, they have FHA loans that are much more forgiving on the DTI, and you may not be looking at the whole picture. Like a sellable asset, savings, a loan against a retirement plan, or other ways to lower your DTI that a loan person can help you manage.
As student loans become more commonplace, the debt-to-income ratio has increased significantly. This has caused a shift in purchasing habits for millennials and those who are still in school.
Student loans are an extension of credit that helps them finance their education and build their future. With student loan debt rising at an alarming rate, many people who can buy a home have chosen to downgrade their ideal home to afford to pay for their loans.
If you are a homeowner with student loans, it can be challenging to save up money. A way to have the ability to make a change if you want is through Student Loan Forgiveness.Moving up after student loan forgiveness could help students save a lot of money and provide themselves with more room in their budget as they move towards homeownership.
For more information about the St. George real estate market and local student loan forgiveness and its changes to the real estate market, contact me.
Erika Rogers – your real estate leader in St. George, UT, and surrounding communities. She specializes in new construction, golf course communities, gated communities, 55+ adult communities, St. George luxury real estate, and Washington Utah homes in all Southern Utah communities.
More Tips on Real Estate