Sunshine and Blue Skies in Kayenta Desert Community~St George Utah
Posted by Erika Rogers on Monday, January 2, 2012 at 1:26 PM
By Erika Rogers / January 2, 2012
Comment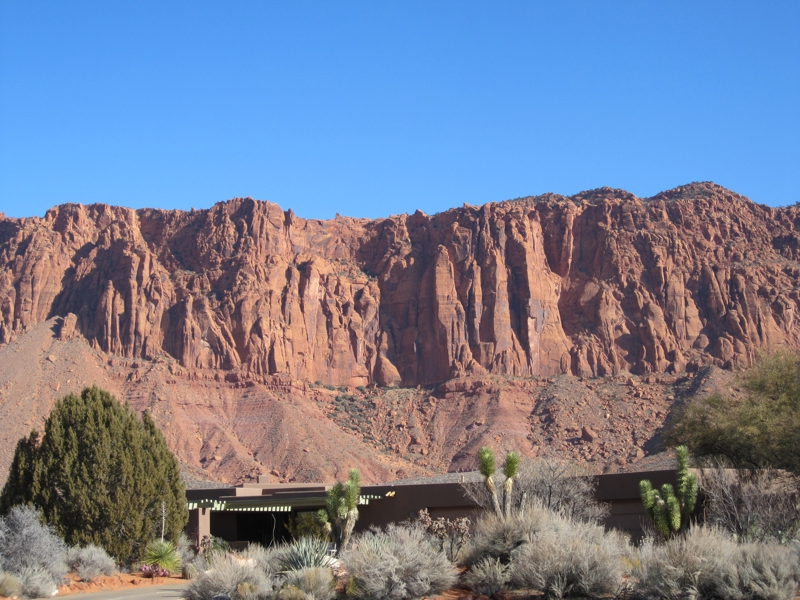 I thought I'd share some of the sunshine and blue skies that we typically enjoy here in St George UT on this January day. This photo was taken a couple of days ago in the lovely desert community of Kayentawhich is just 7 miles from St George.
Kayenta is not your typical neighborhood with track homes and small lots. Kayenta is a unique community that values privacy, natural open space, unobstructed views and preserving the natural surroundings. Before any construction is started, great consideration is taken to ensure that views are not obstructed and privacy is ensured. This special attention to detail makes Kayenta a unique community and very desirable to those searching for fabulous views of the red rocks, peace and tranquility.
I always have my camera handy when touring a home or lot in Kayenta, you never know what you might see! Sometimes it's a roadrunner, chipmunk or a covey of quail crossing the road. Kayenta truly is a slice of heaven on earth.