The Best Christmas Decorating Ideas for 2015
Posted by Erika Rogers on Thursday, December 10, 2015 at 1:22 PM
By Erika Rogers / December 10, 2015
Comment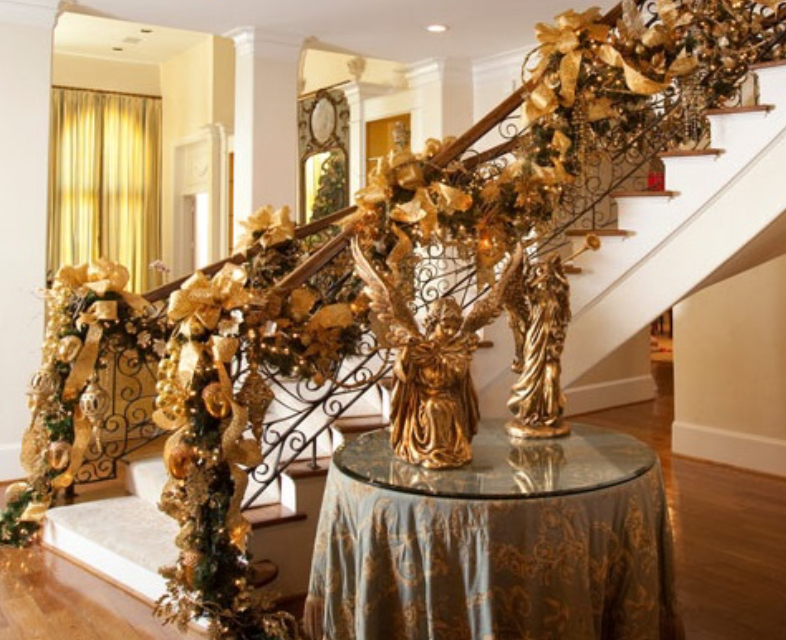 If you are looking for the best Christmas Decorating Ideas for 2015, you have come to the right place. You will find clever tricks and chic tips to help your home come alive with holiday cheer. Choose from one or blend multiple tips to get the most from your holiday decorating.
Best Christmas Decorating Ideas
A Festive Table – Use your own backyard to create a festive table for your Best Christmas decorating ideas. Create candle holders out of wood slices that add a rough but classy touch to any dining table. You can also use enter-twined pine needles to create a long table runner.
A Jovial Mantel – Brighten up your mantel with lights, green / natural garland, candles, stockings and a wreath. Your mantel will be the envy of your guests. You can even use classy ornaments placed strategically along the mantel.
A Cheerful Front Porch – Create your very own holiday wreath or buy a stylish one from any home store. You can also use several wreaths to create a very stylish look for the entire front of your home. A few red ribbons and green / natural garland will complete the look.
Greeting Card Holder – This is a simple and elegant way to show off the Christmas cards that you are receiving. Use sticks from around your yard and twine to create a three or four rung ladder. Attach the cards along the sides…super easy and fun to do. An old wooden sled is also an attractive way to show off your Christmas cards.
Stairway Décor – If you have a stairway in your home, wrap the rails and banisters in lights and green / natural garland. Use white lights for even more elegant look.
Christmas Tree Creations – You can easily create your own Christmas tree made from jars. Just put ornaments into each jar and wrap them in beads or ribbons to complete the look.
Mason Jar Makeovers – Create holiday snow globes from your empty mason jars. Use figurines that will fit in the lid and in the jar easily. Take the lid and flip it upside down, glue the figurine in the lid. While the lid is drying put a table spoon of glitter in your jar; this will be your snow. Fill your jar with water but not all the way; take into account how much space your figurine will need. Next add glycerin to your jar so the glitter / snow will fall more slowly. Once your glue has dried, place your lid on with a little glue around the lid ring. Shake your globe and enjoy the show.