The Future of 55+ Housing
Posted by Erika Rogers on Thursday, August 16, 2018 at 10:03 PM
By Erika Rogers / August 16, 2018
Comment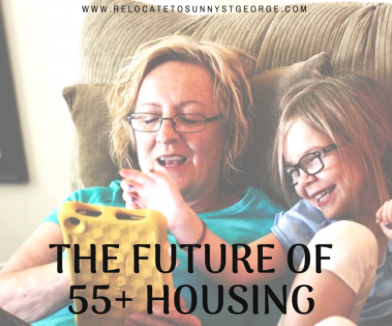 A real estate market has been in a rebound for the last few years and that's also been seen in the 55+ community. Each year, numbers continue to rise and baby boomers and seniors are projected to grow their share over the market over the next few years. By 2020, this group of homebuyers and homeowners plan to make up nearly 47% of the market share.
So what is this demographic looking for? The National Association of Home Builders has asked respondents who bought homes recently about their housing preferences. Older buyers are not downsizing as many people thought they would. For nearly every age bracket, buyers want to bear home than they currently have including those in the 55+ market. Older buyers have very similar preferences to younger buyers and it's interesting to note that energy efficiency is one of those items of the top of most homebuyers priority list.
In addition, baby boomers and seniors are looking for more accessibility and outdoor areas that reflect the level of activity so finding homes that are targeted for younger buyers or older buyers might be a moot point. Just because you wake up one day and you're suddenly 55, doesn't mean that you need a full social calendar, a bridge club, can get rid of your car and use transit for the rest of your life. These people are finding communities when they're in their 70s and beyond. Those in the 55 to 70 age range are still looking for larger homes that they can enjoy once the kids have moved out of the house. They have a larger home to enjoy grandkids, and may still love their community and individual neighborhood.
The point is, the housing market is going great but I think there's a micro market between age 50 and 70 where we don't need to push this demographic into communities they're not ready for. Finding a balance between the younger buyer community and the retiree community I think is where the next wave of home requirements need to be.
More Resources on 55+ Communities in St. George: