The Importance of an Additional Inspection When Buying a Home
Posted by Erika Rogers on Thursday, May 5, 2022 at 11:59 AM
By Erika Rogers / May 5, 2022
Comment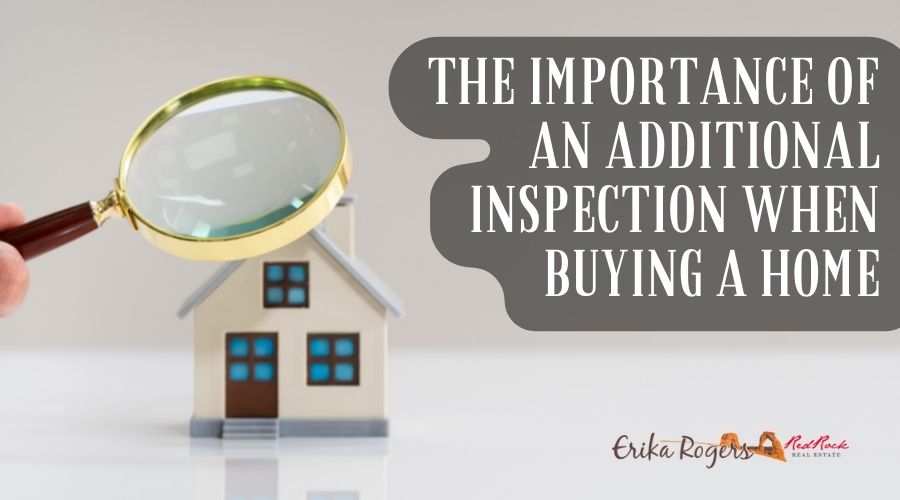 Many home buyers know just how important a home inspection is. However, many buyers do not know that it is also important to have an additional inspection of the home. An additional home inspection can show you all the workings and details of your new home. While the first inspector may not know how one particular thing works in the home, a second inspector might. Therefore, if the first home inspector feels that an additional home inspection is needed, you should take their advice.
A home inspector may request an additional inspection for termites, pests, sewer or septic systems, roofs, plumbing or electrical. If they are not sure about the reliability of a home's system, they can recommend the additional inspection for that purpose. You can expect to pay around $300 for the additional inspection, but it could save you thousands in the future.
Here's an example for the reasoning behind an additional home inspection:
Let's say you buy a home under the assumption that you will buy it no matter how the initial home inspection turns out. The home inspector thinks the septic system needs an inspection to verify the integrity of the system. The additional inspection will cost you another $300 so you would rather save your money and forgo the additional inspection. Then, you end up buying the home on the good faith of the seller's disclosure that simply stated the septic tank had recently been pumped just two years ago.
Seven months after the closing on the home, the septic tank springs a leak and has to be replaced at a cost of $9,000. Now, had you gotten the additional inspection for the septic tank, you would have been aware of the problem. You could have then asked the home seller to replace the septic tank, or just not buy the home at all.
While these additional home inspections can be pricey considering all the money you are already investing, they can potentially save you thousands in the future.
This additional home inspection information is brought to you by: Erika Rogers your real estate resource for St. George, UT and surrounding communities.