The Importance of Photos and Listing Your Home Online
Posted by Erika Rogers on Thursday, May 22, 2014 at 6:28 PM
By Erika Rogers / May 22, 2014
Comment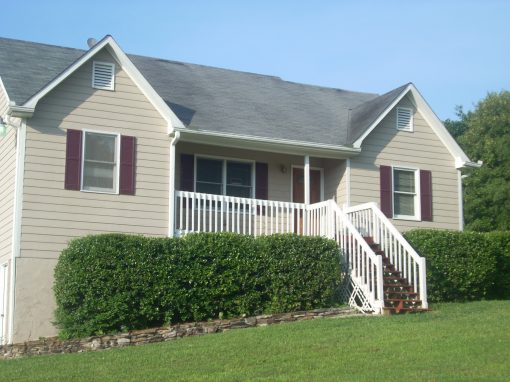 Taking photos of your home is one of the most important steps you can do when it comes to selling your home. You want potential buyers to see your home at its best online so they will be inclined to visit it in person. Therefore, I have some photo tips to help you understand the importance of photos and how to put them online with your listing.
Home Photo and Listing Tips:
Photos – Photos are a great tool to sell your home. Over 90% of potential home buyers are looking online for homes for sale and all buyers agents go online for their search. Most potential buyers will see your home online before they visit it. Therefore, you should take lots of photos of your home to go with your online listing.
An appealing online photo gallery will have more potential buyers headed your way. If you choose not to use them, many potential buyers will skip right over it online. If you are not good at taking photos, ask your Realtor® to do it for you or ask a friend that takes good photos. The best camera to use is one with a wide angle lens, just not too wide. 24 mm lens take wonder photos.
Editing Photos – When you download your photos for editing you should pay very close attention to the fine details. Look for color tone and brightness. Are the walls in your photo the same color as your homes walls? Sometimes, lighting can affect how the colors turn out. If you have some objects you don't want in the sides of your photos, you can easily crop them out. There are several free online photo editing programs for your personal use.
Creating Your Album – Upload your photos to the site where your home will be listed. Pay attention to file size and format. They should be what are required for the site that will be hosting your images. Keep your patience, some photos can take a while to load. Check your photos after creating the album for any errors and then start organizing your photos in a sequence. You should start by showing the outside of the home then follow the natural flow of your home as if you were giving a tour. You can even have a family member or a friend look at your listing and photos before you publish them. Make all necessary changes before you post them live.
This information is brought to you by: Erika Rogers – your real estate leader in St. George, UT and surrounding communities. She specializes in new construction, golf course communities, gated communities, 55+ adult communities, St. George luxury real estate, and foreclosures in all Southern Utah communities.