The North Pole Express at Thunder Junction Park: A Magical Journey in St. George, UT
Posted by Erika Rogers on Wednesday, November 8, 2023 at 11:16:22 AM
By Erika Rogers / November 8, 2023
Comment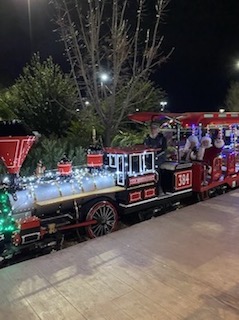 The holiday season is a time of enchantment, and what better way to celebrate the spirit of Christmas than by embarking on a magical journey to the North Pole? Thunder Junction Park in St. George, Utah, has brought this dream to life with its annual "North Pole Express" event. This is an "after hours" event for the park and tickets must be purchased ahead of time.
All Aboard the North Pole Express
Each year, Thunder Junction Park transforms into a winter wonderland, complete with holiday decorations and festive lights, to welcome visitors to the North Pole Express. This enchanting event captures the essence of the holiday season and offers an unforgettable experience for families, children, and anyone looking to immerse themselves in the magic of Christmas. The decorations and activities that are planned are always a crowd pleaser and worth making the special trip to the park.
A Festive Train Ride
At the heart of the North Pole Express is the train ride, where passengers of all ages can board the festively decorated train and travel through the dazzling landscapes of Thunder Junction Park. The train ride is a journey like no other, filled with whimsical scenes, holiday cheer, and the promise of a visit to Santa Claus himself at the North Pole.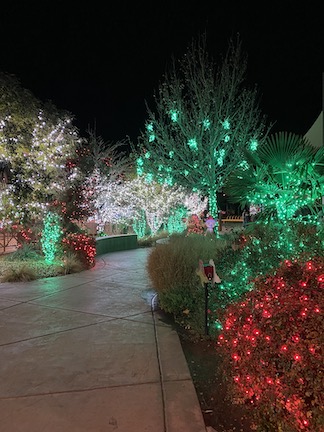 Meeting Santa Claus
The highlight of the North Pole Express is undoubtedly the opportunity to meet Santa Claus in person. Children and adults alike eagerly wait in line to share their Christmas wishes with the jolly old man in the red suit. Santa's warm smile and kind words create cherished memories for families, making this a magical experience that will be treasured for years to come.
Holiday Activities and Entertainment
In addition to the train ride and meeting Santa, the North Pole Express offers a wide range of festive activities and entertainment for all ages. These may include:
Cookie decorating: Unleash your inner artist and decorate your own holiday cookies.
Craft workshops: Get creative with various holiday-themed crafts that provide a perfect keepsake of your visit.
Storytime with Mrs. Claus: Gather around for a heartwarming story shared by the one and only Mrs. Claus.
A Family Tradition
The North Pole Express at Thunder Junction Park has become a beloved holiday tradition for many families. It's a time to come together, create cherished memories, and celebrate the magic of the season. This event truly embodies the holiday spirit, making it a must-visit destination for those in search of a festive, heartwarming experience.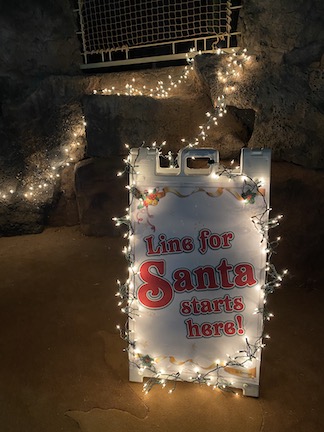 This is an after hours event for the park and it will be closed to the public during this special event. All guests must present a North Pole Express ticket to be allowed into the park.
This event will be held on 9 evenings in 2023 from 6-8PM. Event nights are December 1, 2, 4, 8, 9, 11, 15, 16, and 18. The North Pole Express tickets always sell out quickly, so make sure you get purchase them online right away. The link to purchase tickets will be available on November 20, 2023.
Tickets are $10 per person and everyone 12 months and older must have a ticket for this event.
The North Pole Express at Thunder Junction Park in St. George, Utah, is a destination that brings the enchantment and wonder of the holiday season to life. With its festive train ride, Santa's North Pole Village, holiday activities, and a dazzling light display, it's no wonder that families return year after year to celebrate the magic of Christmas at this remarkable event. The North Pole Express truly captures the spirit of the season and provides an unforgettable experience that leaves visitors with hearts full of joy and cherished memories.
What: North Pole Express party at Thunder Junction Park
Where: 1851 S Dixie Dr; St. George UT 84770
When: 9 evenings in December from 6-8PM, December 1, 2, 4, 8, 9, 11, 15, 16, and 18
Cost: $10 per person
Website: https://www.sgcity.org/thunderjunction/northpoleexpress
If you'd like to see other holiday events St. George is offering this year, please read my blogs about The Jubilee of Trees and the Dickens Festival.