The Perfect House Doesn't Exist
Posted by Erika Rogers on Friday, August 10, 2018 at 10:10 PM
By Erika Rogers / August 10, 2018
Comment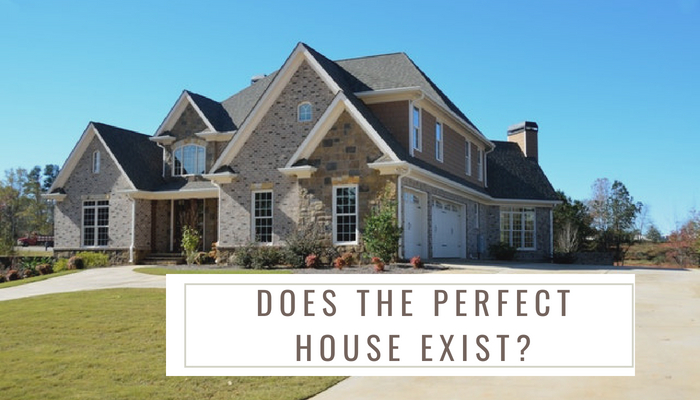 We often hear about finding the perfect house or your dream house, but does this actually exist? I think it's like the perfect relationship, it's simply a myth. So what does the perfect house even look like?
Hunting for the perfect home is almost impossible. No home is going to have absolutely everything you want and nothing you don't. A lot of first-time homebuyers start out by looking for the perfect home or even their dream home, but buying your "dream home" as your first home is usually unrealistic. Many times people start off with a great first-time starter home and then build equity in order to put down a higher down payment on their next home, possibly getting closer to their dream home. But, I've yet to find someone that has found everything perfect about a house.
Of course, you might find a home that you love but there may be something that you don't like about it. Maybe it's in the wrong school zone, next to a busy road, doesn't quite have the yard you are looking for, or maybe just not enough bathrooms. Whatever it is, there are usually some things we can tolerate in things we can't.
Whenever I talk to buyers I make sure that they write a list of things that they absolutely must have been home, and things that they simply will not tolerate. Sometimes the outside of a home looks fantastic, but the inside doesn't match up. Perhaps it's the other way around; postage stamp lot but beautiful, spacious home on the inside.
The point is, there are some things that are deal-breakers and things that you will probably tolerate. If you set out to look for the perfect home, you might be gravely disappointed.
It's a good idea to start looking at homes first, even before making the list. This can help you determine what is important in a home. Tour open houses and make notes about items that you love about a house and things you definitely would not tolerate. As this list changes and grows, you're slowly creating not necessarily the perfect home, but the perfect home for you, at this point in time, and this season in your life.