The Top 5 Benefits of Living in a 55+ Community When You Retire
Posted by Erika Rogers on Tuesday, August 7, 2018 at 10:12 PM
By Erika Rogers / August 7, 2018
Comment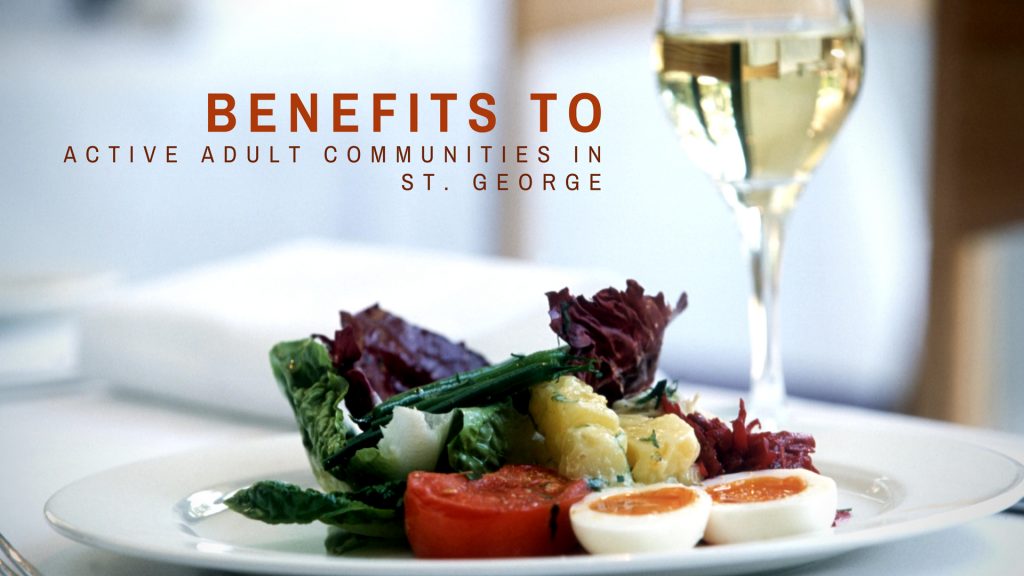 A lot of people say that life truly begins after 50, and for many people in the St. George Utah area living in a 55 and older active adult community is a true testament to that statement. There are a lot of benefits in living in this type of community that is geared around your lifestyle with your peers. If you've been toying with the idea of living in one of these active adult communities, let me give you five great benefits.
#1. You have access to activities that are good for your lifestyle and your health.
The activities available at an adult community are geared around your lifestyle and your age. It keeps you active, healthy, and social. You're not going to find that in most communities but with an active adult community, there's something nearly every week so you can be as active and engaged as much is you want.
#2. You belong.
There's a sense of tight-knit community and belonging with the community and this is a different type of network creating lasting friendships all with the same type of lifestyle.
#3. You're independent.
There's a sense of autonomy with a 55+ community because these neighborhoods are usually nestled next to shopping malls, local hospitals and medical facilities, churches, restaurants, and grocery stores. It's easy to either walk or take public transportation instead of drive to get to these places so it gives you that sense of independence without needing assistance.
#4. You're safe.
There's a sense of security because most of these communities are very strict when it comes to who they let in the community and whose approved to enter. Usually only approved residents and guests are allowed to enter the community and parking lots and pathways are well lighted offering evacuation maps if necessary.
#5. There's always that sense of assistance when needed.
55+ communities give you that sense of independence but assistance when needed. You are free to do whatever you want and enjoy all the benefits of this type of community, but if something should happen such as an illness or an accident, you'll have the additional assistance ready to go. There are support services and most of these communities that have emergency call systems, additional pet care, housekeeping, and rehab services.
There are several adult communities throughout St. George but the most common one is Sun River. Learn more about Sun River here or check out all the 55+ active adult communities in and around St. George.