Theme Parks Near St. George
Posted by Erika Rogers on Tuesday, January 31, 2023 at 12:30 PM
By Erika Rogers / January 31, 2023
Comment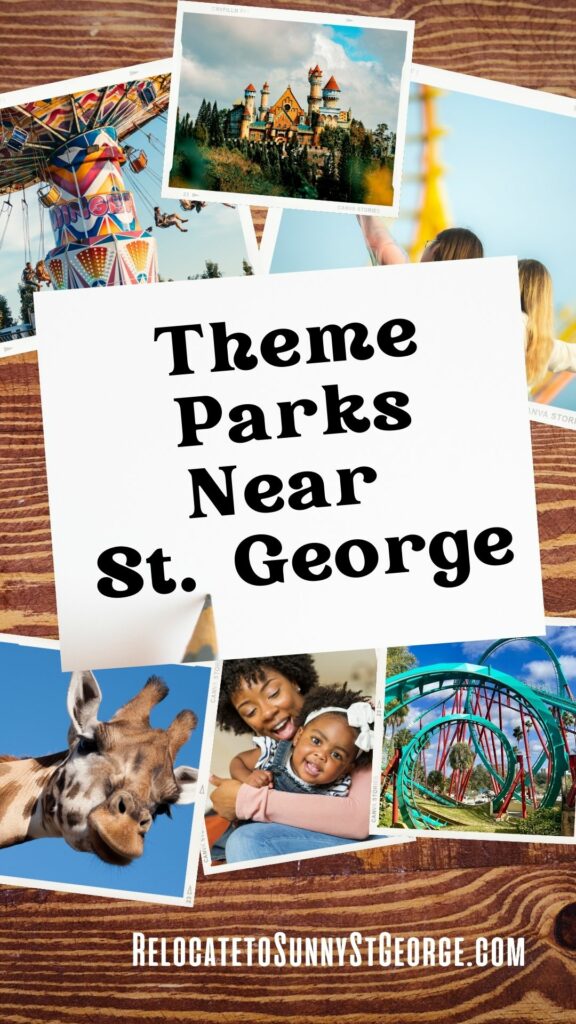 Are you new to St. George or maybe you have lived here for some time but haven't adventured much? Well, it is time to explore and there is nothing better than visiting some of the awesome amusement parks nearby. Who knew that living in St. George would put you close to so many fun theme parks? Let's take a look at some great places you should visit. Theme Parks Near St. George
Theme Parks Near St. George
Cache Valley Fun Park is located in North Logan. This place is known for its awesome laser tag that spans over 5 acres. Here, you can also enjoy bowling, billiards, and roller skating. At Cache Valley Fun Park you are sure to find something fun for everyone in the family.
Lagoon Park is in Farmington. This place is known for its 80-year-old rollercoaster called colossus. There are rollercoasters, water rides, and play areas at Lagoon Park. For the littlest of ones, there is also a merry-go-round and teacups. If you like water then you have to check out their Rattlesnake Rapids.
Willow Park Zoo in Logan is the place to go for your animal fix. This zoo offers wonderful exhibits and a great place for kiddos to learn. There is a variety of animals including birds of prey, bobcats, iguanas, and even a bald eagle. The zoo is always a favorite family destination.
The George S. Eccles Dinosaur Park is located in Ogden and certainly takes you back in time. This is an incredible place to visit filled with educational opportunities. This park has over a hundred sculptures of prehistoric creatures, dinosaurs, and reptiles. Some of these figures are robotic which brings life to this fun experience. If you visit George S. Eccles Dinosaur Park, you are sure to see the popular and widely known T-Rex.
Crystal Hot Springs will bring you a completely different atmosphere than the above-mentioned parks. This is a natural water park and is a favorite for families. This hot spring is located at the base of the Wasatch Mountains and offers both cold and warm water hot springs. This isn't necessarily an amusement park, but it is one of the top places to visit in Utah.
The Cherry Hill Water Park is located in Fruit Heights. This is a great water park with all kinds of waterslides, lazy rivers, a Pirate Cove, and nighttime lighting. This is a very popular place in Utah and comes highly recommended for families.
In Conclusion
These amazing places are just a few of the wonderful activities available for you and your family. St. George offers it all and the ability to go visit other parts of Utah's beautiful landscape. If you are considering relocating to St. George, check out these nearby theme parks above.
For more information on St. George and to buy or sell a home, contact me. I would love to assist you with any of your real estate needs.