Time to Retire in St. George
Posted by Erika Rogers on Tuesday, June 26, 2018 at 9:32 AM
By Erika Rogers / June 26, 2018
Comment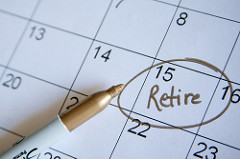 Did you know that St. George Utah came in as one of the top places to retire in the country? With a population of about 60,000 and the cost of living slightly below average, our sunny weather, warm disposition, and fabulous entertainment make St. George the ideal place to retire. If you're looking for warmer weather, beautiful scenery, and lots of activities, St. George, set in the gorgeous Southwest Utah area, offers golf courses, dozens of attractions, and beautiful blue skies. Of course, with our gorgeous scenery and the Zion National Park just 43 miles east of St. George, this has become a popular place for baby boomers, active adult communities, and retirees.
St. George – A Great Place to Live, Play & Relax
Golfing is reasonably priced here. Most city courses allow residents to buy punch cards that really reduce the fees. This can give you 20 rounds of nine holes for just $120 in the summer and $160 in the winter.
We have marathons and lots of active adult entertainment and festivals throughout the year. The famous St. George marathon, a Boston Marathon qualifier, winds its way through the high desert terrain and attracts nearly 7500 runners each year. The St. George recreational center provides fitness rooms, racquetball and sports courts, a new gymnasium and our Sand Hollow Aquatic Center has both competition and leisure swimming pools.
Did you also know that St. George has more than 50 restaurants from fantastic sushi, to steakhouses, Asian cuisine, fast food joints, casual dining, and fine dining establishments. There's literally something for everyone in St. George, making it an ideal place for retirees.
So what do retirees love about St. George?
Well, besides all of the perks I just mentioned, most people leave the stress of the big city traffic and confusion behind and enjoy St. George, which offers the same small town feeling of comfort and security with all the amenities of a larger city. We have big box stores and small boutiques, malls, restaurants, and entertainment.
People love the St. George in the desert. Our dry climate complements the clean air and blue skies for about 300 days a year. We do have occasional rains but we do have mild seasons in the spring, fall, and most of the winter.
HOW TO CHOOSE THE RIGHT RETIREMENT HOME
People are generally friendlier here. I've only noticed this because I've traveled to many places throughout the country, I keep coming back to the genuine authenticity of St. George residents.
The key is to get involved. But, even if you prefer more homebody activities, staying active doesn't mean running in the marathon or joining every club in town. The weather in our area makes it easy to stay active all year long, even if it's just walking down to the local coffee shop a couple of times a week. But, if you plan on getting involved, Rivers Community Center Is a Gold Mine. There Are over 50 Clubs from Games, Pottery, Sports, Swimming, Woodworking, and Much More.
If you're starting your search for some of the best places in the country to retire in, I urge you to consider St. George. This is my niche; I love helping baby boomers and those looking to retire find the perfect home and the perfect active level. It's not necessarily about your activity level today but throughout the next 5 to 10 years and beyond. Ready to get started? Start your search with some of our most popular articles or begin searching all retirement communities or active adult communities today.