Tips for a Smooth Relocation with Children
Posted by Erika Rogers on Monday, October 8, 2018 at 2:29 PM
By Erika Rogers / October 8, 2018
Comment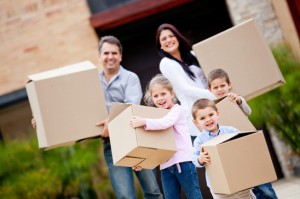 Moving and relocating can be hard on anyone but can be especially difficult on children. Just when they have gotten settled into a new school district or neighborhood it's time to relocate again. But, with some simple tips and advice from military moms and families, your move to St. George or Hurricane doesn't have to be difficult. Here are some great tips to keep in mind about relocation with children
Make it a family affair. Simply by asking kids their opinion, advice, and getting them involved can do a world of good when relocating with children. They want to feel respected and that they are not forgotten during the relocation process. Simply by asking their opinion, getting their emotions, and letting them voice their concerns and thoughts will put them in a better overall position during the relocation and move. Get the kids involved when it comes to packing and unpacking. Help them understand the benefits of donations, selling items, and downsizing on what they really need.
Let them understand where you're moving before you get there. You may not always be able to scope out the neighborhood or check out the homes before you live there but simply looking online at the neighborhood, community centers, recreational facilities and getting a street view look through Google maps can put kids minds at ease. Sometimes, the fear of the unknown can be scarier than the actual move.
Keep a positive attitude. Children watch very closely how their parents react to relocation stress. By keeping a positive attitude throughout the process rather than a frustrated or critical one, can put a positive spin on your children's attitude as well. Regardless of how you feel about moving, your children need to understand that this is the process in which they live so trying to be as upbeat and as positive as possible, asking questions, getting excited, and talking about new discoveries and adventures will put them in a better mood overall.
Moving can be difficult the children are very resilient. However, they do look to you for guidance, support, and provision. Help them by providing the atmosphere and ambiance to make their move and relocation as seamless as possible.
More Relocation Information: