Tips for a Stress-Free Thanksgiving Dinner
Posted by Erika Rogers on Monday, November 23, 2015 at 1:27 PM
By Erika Rogers / November 23, 2015
Comment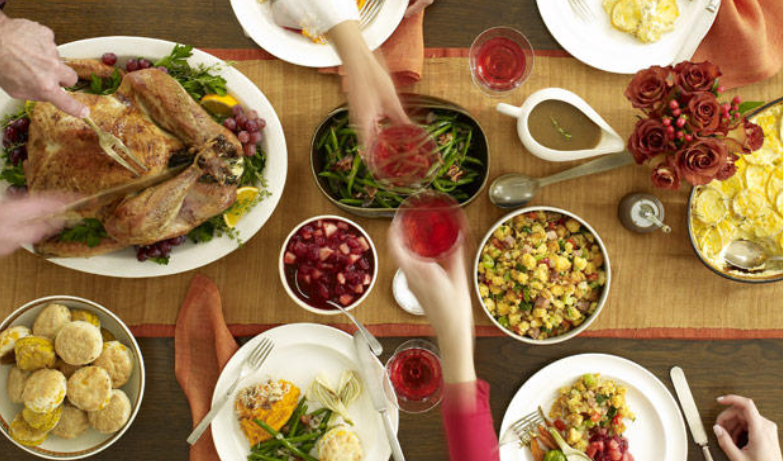 Everyone dreams of a stress-free thanksgiving dinner during the holiday season. There's no reason your home has to become a battle zone if you just follow these tips for a stress-free thanksgiving dinner. You, your family and guests will be happier come the big day of Thanksgiving celebrations.
How to Prepare a Stress-Free Thanksgiving Dinner Tips
Prepare the Kitchen – The kitchen is the most important area of your thanksgiving holiday dinner. This is where you do all your preparing, so things can easily get out of hand if you are not properly prepared. You should make sure your sink drains are not clogged, check the dishwasher is working properly, and make sure the garbage disposer is working too. Just checking these few items can help avoid most if not all disasters on Thanksgiving Day.
Check Appliances – Make sure all your appliances are working properly before the big day. Check the dates of your appliances to see if you should have them serviced.
Life expectancy of appliances:
Refrigerators: 13 years
Freezers: 11 years
Electric Ranges: 13 years
Gas Ranges: 15 years
Microwave Ovens: 9 years
Dishwashers: 9 years
Garbage Disposal: 12 years
Prepare the Oven – The oven is a crucial part of cooking your thanksgiving dinner. Clean the oven days before with a wash cloth instead of the self-clean cycle. The self-clean cycle is hard on the oven so use this feature a few days after your stress-free Thanksgiving Day.
You should also check the ovens functionality by ensuring that the oven's temperature gauge is working properly. You can use any store bought thermometer. Just place it in the middle of a rack, set the oven to 375 and wait for it to warm up. Compare the thermometer to the ovens heat setting.
Prepare the Refrigerator – Set aside some time a day or two before thanksgiving to clean out the refrigerator. Get rid of all old and expired food or unwanted food to make space for all the leftovers you will have to store. This valuable space will come in handy on Thanksgiving Day.
Stock Up – Everyone has the basics they use in the kitchen. Stock up on your basic items so you will have everything you need before the big day. Create a shopping list so you don't overlook any important items.
Basic Items to Stock Up
Aluminum Foil
Plastic Wrap
Plastic Storage Bags
Garbage Bags
Toothpicks
Roasting Pans
Containers for Leftovers
Dish Soap
Dishwashing Detergent
Think Ahead – Make sure you have enough furniture and place settings for all your guests and even a few more for unexpected guests. You will also want to make sure you have serving spoons, serving dishes and cookware to prepare your meals. If you don't have enough you can always borrow from family or friends or you can rent items from party stores. And, you may want to think about entertainment and buy some new games for everyone to enjoy after their dinner.
These stress-free thanksgiving dinner tips are brought to you by: Erika Rogers – your real estate leader in St. George, UT and surrounding communities. She specializes in new construction, golf course communities, gated communities, 55+ adult communities, St. George luxury real estate, and foreclosures in all Southern Utah communities.