Tips for Buying a Home Out of State
Posted by Erika Rogers on Tuesday, September 28, 2021 at 2:59 PM
By Erika Rogers / September 28, 2021
Comment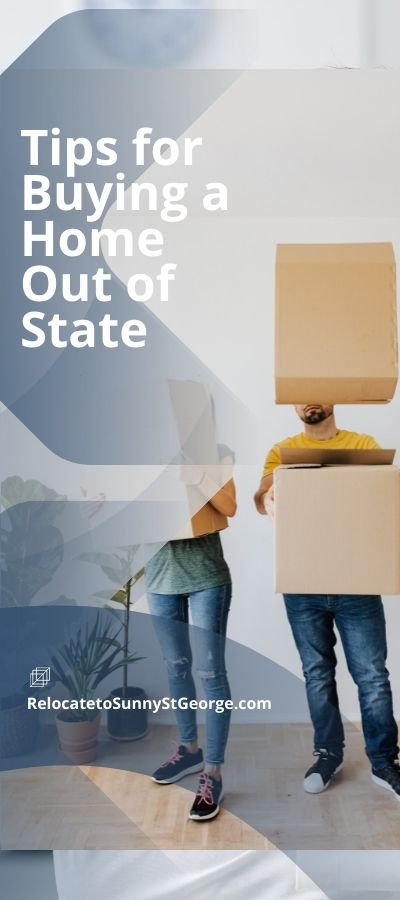 There has been a higher increase in buyers searching to relocate to a different state for several varying reasons. Some are motivated to move closer to family as things are uncertain with how long we will be able to enjoy those around us and those who are most important to us. Some are motivated by a new job that brings them to a new location, and yet others are just relocating to a dream destination that they would've never been able to afford before, but now can thanks to lower interest rates and working remotely.
No matter what your motivation for a long-distance move house hunting can be a more creative and demanding process with much more careful planning. Here are some tips to help with a large out of state move.
Know How Mortgages Work
With any home purchase, it is smart to have a plan. Any home buying plan should begin with a detailed look into your current personal financial situation. Whether buying a home for the first time, or upgrading to a dream home in a dream destination. The type of home and particular neighborhood you will be able to move to will depend solely upon how much you can afford and what the current mortgage product offerings are in the state you plan to purchase a home.
It is not just good to know the cultural attributes and physical attributes of the location in which you want to move. It is a great idea to know the mortgage laws and how they differ in the state you will be moving to from the one you live in now.
Compare the cost of living
Moving to another state can mean the cost of living varies greatly. You can begin research about the cost of living in the new location online. If you know anybody that lives in the area you can also glean from them as to what their typical daily living expenses look like. You want to look into aspects of affordability such as the cost of the neighborhood, the average wage in the job market of the area, grocery bills, utility bills, etc.
Finding a real estate agent
It is always a smart idea to use an expert local agent no matter if you're planning to move one street over or five states over. It is an even smarter idea to glean from all of their knowledge about an area when you have never been to the area where you plan to move, or have been there very little. As much as you research an area online there are still things you can learn by asking questions from a local experienced agent.
If you have kids, get to know the services in the area they will be using
If you're moving with kids you will want to know how the schools are in an area, but in addition to this, you may also want to check out some of the other activities of the area that you will want your children to get involved in. If they currently play a certain sport you may want to look into the clubs for that sport in the area to see if they have a good program. In addition to looking up how well the school performs you will also want to read reviews from people that have children attending the schools to get an inside look. Recorded test scores don't tell the whole story of how enjoyable a school will be for your child.
More: Five Tips on Moving with Pets
Plan well in advance your moving strategy
When moving across a state or into another state you'll want to make sure that you have plenty of cargo space to get your things from one place to another. When moving a longer distance if you plan to hire a moving company you will want to make sure it is a reputable one that has the availability for the date on which you need them. In many cases, it is best to call up a moving company or even reserve a moving truck as soon as you know your moving date. You may be surprised that you might have to call a few different companies to get what you need. It is always best to have your moving strategy planned out as soon as possible.
More information on moving to Saint George, including Saint George real estate and surrounding areas of Washington County please contact me anytime.
Related: 27 Moving Genius Hacks to Organize Your Move
More Great Tips for Relocation: