Tips to Organizing Your House-Hunting Process
Posted by Erika Rogers on Monday, February 22, 2021 at 9:05 PM
By Erika Rogers / February 22, 2021
Comment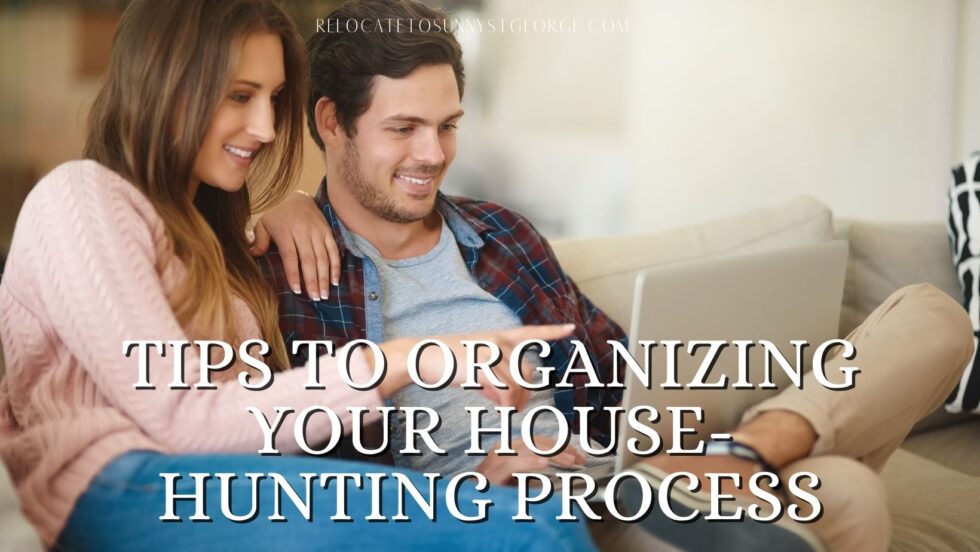 Tips to Organizing Your House-Hunting Process – Searching for and purchasing a new home requires a fair amount of multitasking. There is the job of finding a lender, submitting loan applications, finding all of the correct documents to prove income, online shopping, putting together a list of what you want in your home, finding a realtor, deciding what neighborhood you want to live in, looking over your budget to decide what you can really afford, etc. All of this while continuing to carry on with your normal busy everyday life.
Having an organized plan is one of the best things you can do for yourself to make the process of buying a new home feel less hectic, stressful, or chaotic. Here are some organizational tips compiled from real estate experts across the nation to help you put a house-hunting plan together.
Make a Spreadsheet
A spreadsheet is a simple strategy to keep track of homes you are interested in. You can keep informed about the homes from square footage to price to the neighborhood all in one place. Using a cloud-based spreadsheet will allow others in the home buying process to easily access the sheet as well. You can even create pages for each category of home-, ike want to see, neighborhood, price points, etc. You can even use color-coding to organize categories as well.
Give Homes Memorable Nicknames
To help you remember which home is which or make it easier to refer to a home when talking with your realtor or significant other, give them nicknames. This is often used in home remodeling shows. For example a home with a pink exterior could be called the pink palace.
Write Things Down
To help you to remember thoughts and observations while touring a home, take some notes. It is likely in today's sellers' market you will be touring more homes than expected to find one you love. Take notes in your phone or write it down on good old-fashioned paper. This will help you to remember what you loved and didn't love. You can even transfer them to a spreadsheet.
Follow the 80/10/10 Rule
To more quickly and efficiently streamline homes that you are interested in viewing, consider the 80/10/10 rule. To even consider a home for an in-person showing you have to love 80 percent of the home as it currently stands, you can plan to change 10 percent of the things you don't like, and manage to live with the other 10 percent that may never get changed. Unless you are specifically looking for a project home to overhaul this is a good rule to help you find a home you won't end up hating.
Set Up Alerts
Rather than constantly refreshing pages of homes for sale, consider installing a home search website's app on your phone and create a filter of what you want in your next home to have the site send you notifications when a new listing meets your criteria. You can put in items like price, number of bedrooms/bathrooms, HOA, neighborhood, etc. This can save a lot of time instead of trying to find new listings all on your own. Realtors can also be very helpful in finding brand new listings.
Take a Video or Photos
Listing photos are most often taken with manipulated angles from professionals to show the home in its best light. To truly remember the home from your point of view take your own pictures or even video your walk-through and look over the results after a few hours to see if you really love the home as much as you thought you did. It can also help you to compare properties to each other. The more properties you see the more you can forget about the details of them.
For more information on finding the perfect home for sale in St. George and surrounding areas please contact us any time.