Using Housecleaning to De-Stress
Posted by Erika Rogers on Tuesday, March 1, 2022 at 10:26 AM
By Erika Rogers / March 1, 2022
Comment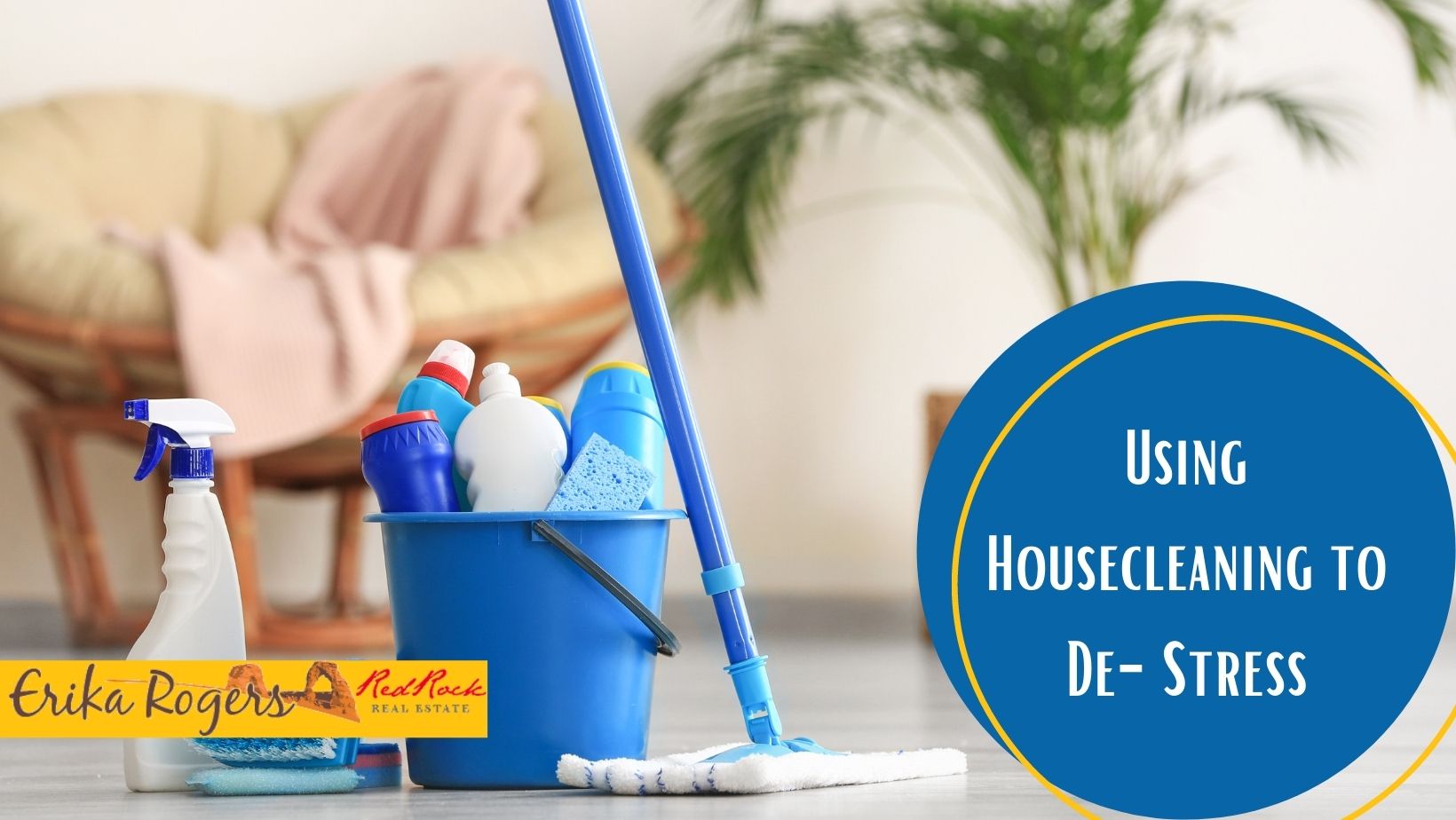 So many times, the majority of us go through a rushed and hectic busy day stressed out trying to fit all of our tasks in. One of those tasks that we feel is overwhelming is housecleaning. So, how can it be that we could train our brains to turn housecleaning into a way to de-stress?
There's a new focus on taking time for mindfulness that has become somewhat of a self-care trend. If you have an Apple Watch you may be well aware of this what was once taking a few seconds to breathe is now taking time for mindfulness. When it comes to house cleaning, you can turn it into a mindfulness exercise to help you better enjoy your day and the comfort of your home.
Mindfulness is the practice of maintaining awareness in the present moment without any negative thoughts, judgment, or resentment. So, it seems like it should be easy to practice but it can be a bit challenging to master. Even just starting with a small goal of five minutes of mindfulness could find you distracted with a ton of different thoughts about any number of things including what you need to get done when you're finished with your mindfulness what is currently going on in the world or what happened this morning that really got under your skin.
Practicing mindfulness urges you to take on the discipline of staying in the here and now with a positive and free mindset and refocusing any thoughts when your mind starts to wander on the things that bring stress. Recent research has found that mindfulness has helped those who practice it to reduce their stress levels and increase memory and attention all while boosting the immune system and your empathy toward the world around you.
You can even practice it while you are getting daily house cleaning done around the house. Here are three tips on practicing mindfulness and de-stressing while cleaning your home.
Making the bed
You may have heard it said before that successful leaders attribute to starting their day off right by simply making sure they have made their bed. Just simply enjoying the process of tidying up your room with making the bed when you get up can be a small and positive way to start your day and make you feel like you're on your way to accomplishing many things.
When you hop out of bed and turn around to pull up those covers try not to rush through. Right as you jump out of bed try to practice a little mindfulness and bring your attention to the satisfying aspects of a freshly made bed, how great your bedroom looks, and how much cleaner and put together it feels.
Wiping down kitchen surfaces
This is a job that doesn't take much time and can make a huge impact on one of the most used spaces in your home. It is a job that needs to be done regularly sometimes more than once a day. Start by creating a mindset of how clean and nice the space will be when you are done. As you were working your way through kitchen surfaces, try to settle focus your mind on right here and now, and maybe even find positive attributes that you love about your kitchen. You can also focus on the transformation you're creating from crumb filled to clean and how satisfying it is.
Folding laundry
Doing the laundry is a task that seems to build mountains of work. But the repetitive nature of folding when coupled with a quiet and peaceful atmosphere can bring about something that is rhythmic and almost therapeutic when the focus is in the right place. You can even use some of your senses to help enhance the peaceful mindset and stress-free experience by enjoying the scent of the laundry detergent. You may even find yourself excited to take a minute to fold fresh and fluffy towels that smell delightful.
Mindfulness is a pretty simple construct that can take a lot of practice and a little bit of discipline to turn into something truly beneficial. It may feel awkward at first especially using cleaning as a way to get in some mindfulness practice, but it could be something that you look forward to and strive to get to in your day. Not only will your home be cleaner, but you may also just actually turn into someone who enjoys cleaning.
For more information on purchasing a home in St. George and surrounding areas please contact us anytime.
Erika Rogers – your real estate leader in St. George, UT, and surrounding communities. She specializes in new construction, golf course communities, gated communities, 55+ adult communities, St. George luxury real estate, and Washington Utah homes in all Southern Utah communities.
More Home Seller Tips