Ways to Make Friends with Your Neighbors in St George
Posted by Erika Rogers on Monday, May 17, 2021 at 7:07 PM
By Erika Rogers / May 17, 2021
Comment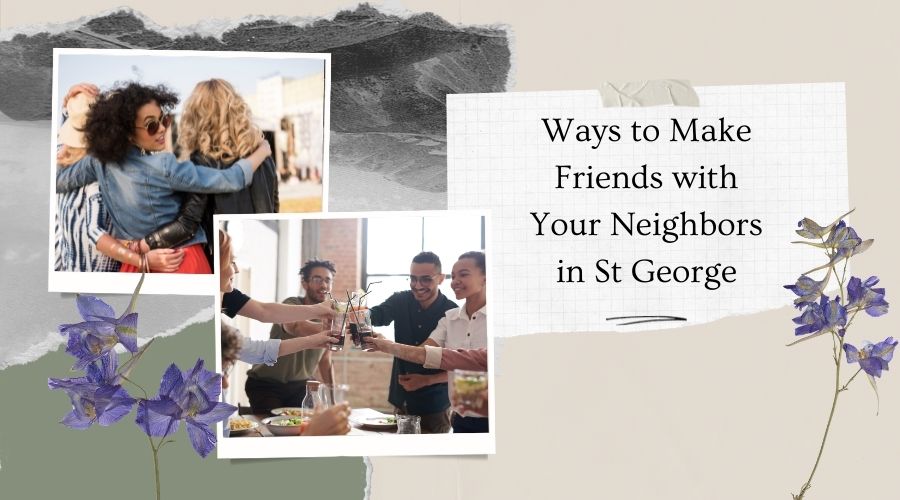 One of the best ways to love where you live is to get involved in the community and get to know those who live around you and build friendships. It is not surprising that many people are searching for neighborhoods that are notorious for friendly neighbors and pride in the community.
If you are hoping to get to know the people who live around you here are a few ways to get out and meet your neighbors.
Attend Community Meetings
This may not sound like the most fun way to meet your neighbors, but it is a really good way to do it. It is also a good way to meet neighbors that are wanting to be proactive to make the community around them a better place to live. Look for groups in your area such as a block club, attend an HOA meeting, join the parent association at school, get on the list of volunteers for your child's school, attend a city council meeting or other city organization. It may feel uncomfortable or intimidating to show up to one of these meetings at first, but it is a great way to learn about the culture of your community and what is going on.
Hang Out in Your Yard
This is a very easy way to make your presence known and available in the neighborhood. When you first move in your immediate neighbors may give you some space to get acclimated or they may just come over and say hi. If they see you outside often they may strike up a conversation with you, if they don't and you see them outside often take that first step and say hello then introduce yourself. So go spend some time in your garden or just set a chair up on the front porch and let your neighbors know you are open to socializing.
Seek Out Chances to Get Involved
Many communities have countless activities to get involved in and these are great ways to meet those who live around you. Here are some ideas of ways you can get involved in community activities and meet other people with the same interests as you.
Volunteering: there is always someone looking for a helping hand anywhere you go. If you are into gardening see if there is a community garden you can offer some time to. If you enjoy community festivals you can offer to help work at one such as selling tickets. When people hear the word volunteer they think big commitment, but there are many great ways to help out that require very little work.
Walk Dogs at a Shelter: This is also volunteering, but it deserves its own bullet point. What could be better than hanging out with cute furry friends while you try to make new human friends?
Join a Recreational Team or Club: Usually, the parks and rec department has several sports teams for community members of all ages to join as well as other club types for those that may not be so coordinated. Sports teams and clubs are an easy way to meet new people that you will be hanging out with on a regular basis.
Go Borrow a Cup of Sugar
Give yourself a reason to go knock on your neighbor's door. Ask to borrow a cup of sugar to make some cookies and then ask them what their favorite type of cookie is and bake them a batch. It is a nice gesture that tells them you are open to becoming friends. Or if you are brave enough you can just go over and knock on the door and introduce yourself and maybe invite them to a barbeque.
Host an Open Housewarming Party
When your home is set up and ready to receive guests invite some of your friends over and the neighbors as well. To make it less formal and release big feelings of obligations make it like an open house where people are free to come and go during a certain time as they please. The more casual and relaxed you keep the party the less pressure your neighbors will feel and the more comfortable they will be to just stop in for a few minutes.
Getting to know your neighbors in St. George will take some effort, but there are some great friendly people here to get to know. There are many reasons to love living here and several opportunities to get involved and get to know people in the community.
For more information on homes for sale in St. George and surrounding areas please contact me any time.