What Does A Reverse Osmosis Water System Do?
Posted by Erika Rogers on Tuesday, December 6, 2022 at 1:42 PM
By Erika Rogers / December 6, 2022
Comment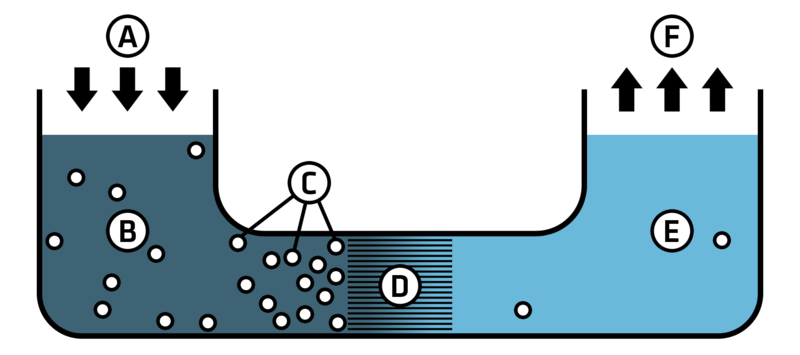 What Does A Reverse Osmosis Water System Do? – Are you a homeowner or are looking to own a home and want to know more about water systems you can put in your home? You may have heard of the big brand names in water and how their water goes through a reverse osmosis water treatment system, but how does that work? Most of us assume that it's better water, but do not know what reverse osmosis is. Let's take a look so you can determine if you would like a reverse osmosis water system in your home.
What Does A Reverse Osmosis Water System Do?
What is Reverse Osmosis?
Reverse osmosis is a process for purifying water. This process uses a synthetic lining to filter out unwanted molecules and particles from your water. Some of these unwanted things are sediments, chlorine, salt, and dirt. None of these you want in your drinking water. A reverse osmosis system also removes microorganisms that you do not want in your drinking water as well. Reverse osmosis cleans your water down to a molecular level.
How Does Reverse Osmosis Work?
Osmosis is a process where water passes through a semi-permeable membrane from a less concentrated solution into a more concentrated one. Pure water passes through a filter to the contaminated water to equalize the concentration, which is not what you want for your drinking water.
Reverse Osmosis is when there is applied pressure is used over the osmotic pressure and this pushes the water from a high concentration of contaminants to a low concentration. It is being forced to reverse so the contaminated water will try to move into pure water. It passes through a filter first so the contaminants get trapped and only pure water moves through. This results in the cleanest drinking water possible, which is exactly what you want.
Why is a Reverse Osmosis Water System Beneficial?
Reverse Osmosis can rid water of about 99% of all contaminants, sediments, and particles, whereas carbon filters can only remove some particles. Tap water may be clean when it leaves the municipal plant, but as it travels to your home it will contain contaminants and a high number of TDS (total dissolved solids). This is why it is important to install a reverse osmosis system so you can keep your family safe with the best drinking water that is contaminant free.
Additional: What is a Tankless Water Heater
In Conclusion
Clean water is one of the most important items a human needs, but it isn't talked about enough when you look into buying a home. Whether the home is on a well or city water, take time to get to know the water quality in the home that you own or are about to own. Consider installing a reverse osmosis system so you can have the best quality water for your family.
If you would like more assistance on home ownership and your real estate journey, contact me. I would love to help you gain all the knowledge you can to make the best home-buying and selling decisions.
---
Real estate in St. George is my specialty – contact me! To learn more about buying or selling a home, contact our office of real estate experts! This information is brought to you by: Erika Rogers – real estate leader in St. George, UT and surrounding communities. She specializes in new construction, golf course communities, gated communities, 55+ adult communities, St. George luxury real estate, and foreclosures in all Southern Utah communities.
More for Homeowners