What to Do When Your St. George Home Isn't Selling
Posted by Erika Rogers on Friday, March 24, 2023 at 11:09:51 AM
By Erika Rogers / March 24, 2023
Comment
It's been on the market for three months; hasn't had a bite in over five weeks. What are you doing wrong? Or maybe, the real question is, what is your agent doing wrong?
Having a home sit on the market any longer than it has to is a stressful time for homeowners. Especially in this market, where homes are selling rather quickly, it can be really frustrating if you've been on the market longer than about a month. There are some things to reevaluate and look at so that you can regroup, maybe even relist, and get your home of finally sold.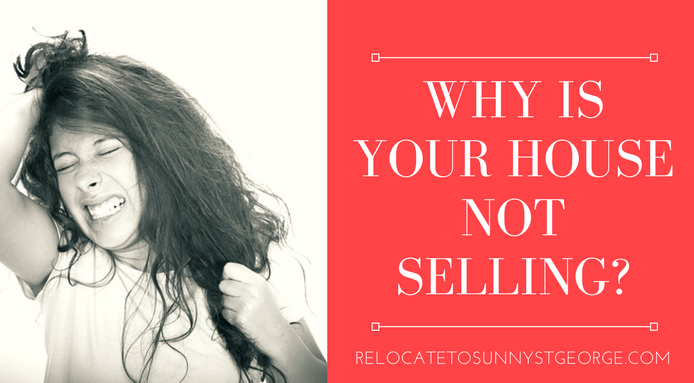 #1. Is it the agent?
This is always the case but sometimes an agent is just not doing their job. Has the agent completely dropped the ball on you? Have even contacted you in the last three weeks? Are they still advertising the home? Has the firebox been empty for more than a week? Do they even care anymore? If you don't think your agent is doing a good job, contact them and find out what they've done to advertise and market your home. If you find them stumbling over their words more than giving you straight up answers, it may be time to fire them and find yourself an agent that will pay attention to you.
#2. Is it the market?
A few neighborhoods ever homes might be flying off the market, but in your neighborhood, have things become stagnant? Are there too many homes in your neighborhood for sale? If buyers drive down your street, what's the first thing they notice? Is half of the homes are up for sale, it doesn't look good for a buyer. If possible, you may need to pull your home off the market and wait until the others sell.
#3. Is it the house?
Have you done everything possible to make your home attractive to buyers? Is it staged, cleaned, and tidied up at every showing? Is the curb appeal drawing buyers in? Have you listened to feedback from other buyers agents that have stopped by? Are there repairs that need to be made that you were just waiting for the home inspection to reveal?
#4. Is it the price?
Dropping the price isn't necessarily the best option. What is priced correctly from the beginning? If you overpriced the home, in the beginning, hoping to drop it if you didn't get any bites, and now you might be wondering where the buyers are? Well, the home has now sat on the market longer than expected and buyers tend to shy away from homes thinking there something wrong with them, even if there's not. This may be the right time to pull the home off the market, wait a while, reevaluate the price, and relisted at a more appropriate price point.
#5. Are you offering incentives?
If all the other points line up you feel you and your agent are doing everything right, consider incentives. You can make your home more appealing by adding in some incentives to the buyer. Talk to your real estate agent about the best incentives for your area as it can vary from place to place. These can encourage the buyer to move forward, especially if other challenges along the purchase transaction arise.
There's probably a reason your home is not selling. Sometimes, we have to face facts and really listen to feedback from our own agent and others. Have you simply ignored the advice for staging or cleaning? Did you choose your own price rather than listening to the agent? Getting real with yourself and understanding why your home is not selling will be the first step to getting it sold.
Give me a call today and let's find out how much your St. George Utah home is worth. I'd love to discuss marketing techniques and how I can get your home sold as quickly as possible in any market.