What to Expect if You Don't Have a 20% Down Payment
Posted by Erika Rogers on Tuesday, July 27, 2021 at 6:11 PM
By Erika Rogers / July 27, 2021
Comment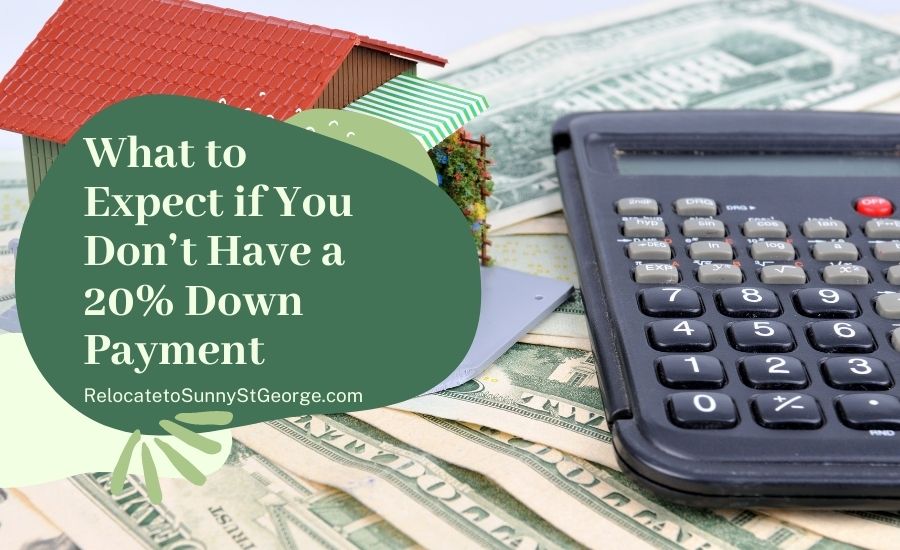 What to Expect if You Don't Have a 20% Down Payment – Having a down payment of 20% or higher is what many homebuyers feel is needed in order to purchase real estate, and while it is highly encouraged to do so, a lot of potential buyers, especially first-time homebuyers are surprised to find out that securing a home loan without a 20% down payment is actually quite attainable. While there will indeed be differences between loans that either have or don't have the full 20% to put down, here is what you can expect if you have less than a 20% down payment.
Private Mortgage Insurance
One of the biggest reasons that many consumers choose to wait to purchase a home until they have the full 20 % down is due to private mortgage insurance, often referred to as PMI. This is an additional monthly fee that is added to your regular mortgage bill and is required on all loans that are less than 20% loan to value. This fee is generally between 0.5-1.5% of the loan amount annually and broken into 12 payments each year until the loan has reached the 20% loan to value rate.
Larger Laon
To put things simply, by having a lesser down payment your actual loan amount will be higher which means that you will have a higher debt amount, something many people prefer to avoid if at all possible. This could also affect future purchases if your higher loan amount will cause your debt to income ratio to be high.
Higher Monthly Payments
The more you put down, the less your payments will be and likewise, the less you put down, the higher your payments will be. In addition to the extra monthly cost of the PMI payments, because your loan amount is higher will a smaller down payment, which requires your monthly mortgage amount to also increase, which means that your mortgage bill will be more expensive.
Ultimately it is important to remember that whether you have a 20% down payment or not, your budget is the budget that matters the most and figuring out what down payment amount is needed in order to achieve your budgets and end up in a home you love is key. Communicating your personal budgets with your agent, regardless of pre-approval amounts, is the single best way to ensure you end up in a home you love and can afford.
If you're currently searching for a new home, are ready to sell your home and need a qualified seller's agent, or if you have any questions regarding St. George real estate market, please feel free to contact my office at any time. I love helping buyers and sellers come together over the right property throughout the Southern Utah area as well as Washington, Santa Clara and Ivins.