What You Need to Know Before Buying a New Construction Home in St. George
Posted by Erika Rogers on Tuesday, October 10, 2023 at 10:18:14 PM
By Erika Rogers / October 10, 2023
Comment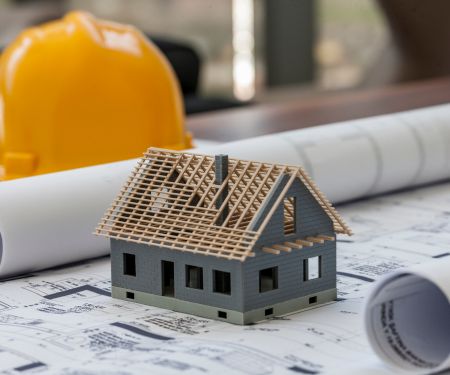 As you look for homes for sale in St. George, you will quickly realize that there are a wide variety of options. This popular destination for retirees, young professionals, and families features gated communities, neighborhoods surrounding golf courses, affordable homes, condos and townhomes, active adult communities, and more.
To accommodate the increasing demand for homes in St. George, there are also quite a few new construction developments begin built in the area. Buying a new construction home in St. George offers plenty of benefits, but it's essential that you know what questions to ask and have all the relevant information about this unique home buying process.
We can help you navigate your house hunt in St. George, so contact us any time to learn more about finding your ideal home. If new construction is something you are considering, here are some things you need to know first.
Location Matters
As with all real estate deals, the location of the home really matters. Consider factors like proximity to schools, shopping centers, medical facilities, and your workplace.
In addition to the location of the new construction neighborhood, you will likely have an opportunity to select from different lots within the neighborhood. Take your time to consider how close you would like to be to the main roads, entrances, community amenities, and other neighborhood features.
Timelines are Tentative
Unless you are buying a home that is already completed, remember that all timelines in a new construction scenario are tentative. Your home may be ready significantly earlier or later than you anticipated based on supply chain, labor availability, weather, delays from local permitting offices, and a variety of other factors.
Make sure you are ready for this unpredictability by looking for a month-to-month rental as you wait, arranging a back-up place to stay with friends or family, or waiting to list your current home until you get closer to the new home's completion.
Pay Attention to Your Budget
There is a big difference between the budget you set for buying an existing home and the financial plan you need for a new construction home. When you buy a new build, there are many opportunities to spend more than you initially anticipated. Make sure that you are aware of these and are planning ahead as you consider your overall budget.
Extra expenses with your new build will vary depending on your builder and what they include, so be sure to get all the details before you sign your contract. Common added expenses come from things like:
Upgraded finishes and features in the design center during the building process
Landscaping
Fencing
Window coverings
Appliances
New construction homes often allow for customization and upgrades. Understand what options are available and at what cost. Work with the builder to create a list of desired upgrades and modifications that fit your budget.
Ask About the Warranty
Inquire about the builder's warranty and quality assurance policies. A reputable builder should offer warranties for workmanship and structural elements. Understand the terms and conditions of these warranties.
Before closing, it is a wise choice to hire a home inspector. While this is not required by some lenders when it is new construction, it will offer you a final chance to correct any mistakes or shortcuts.
Ready to learn more about houses for sale in St. George or begin looking for new construction homes in the area? Contact us any time.