Why Retire in St. George?
Posted by Erika Rogers on Saturday, May 23, 2020 at 12:43 PM
By Erika Rogers / May 23, 2020
Comment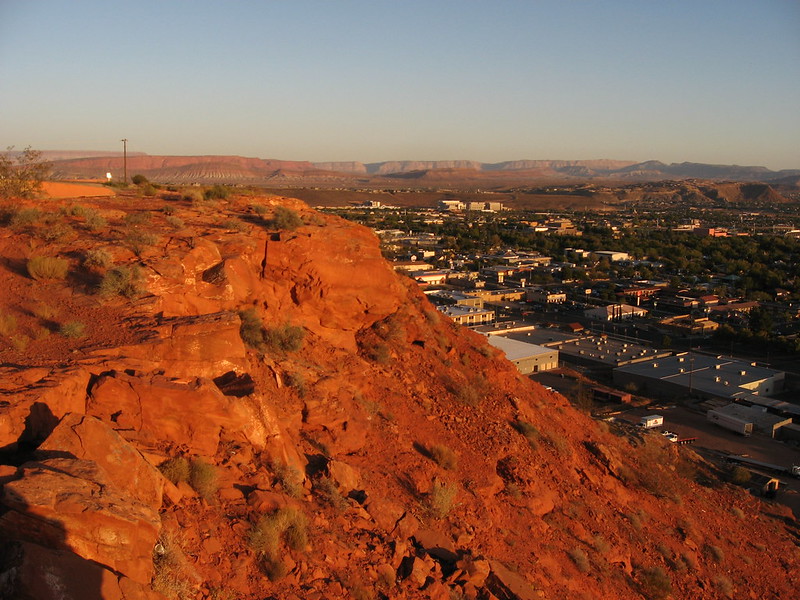 Retirement is an exciting new chapter but also brings serious decisions, not the least of which is choosing where to live. Nestled in the southwest corner of Utah, ranked as 4th best state to retire in by Business Insider, is the pleasant, resort town of St. George. The crime rates are low and the town offers good health care, both of which are highly important, but possibly most notable, this is a community well suited for starting an enjoyable retirement lifestyle.
Outdoor Recreation
For active adults who are enthusiastic about the outdoors, St. George offers year-round warm weather and some of the most beautiful landscape imaginable, numerous outdoor activities and good access no matter your level of fitness. The sights range from the alpine peaks of the Pine Valley Mountains in stunning contrast to the floor of the Mojave Desert, just waiting to be explored. Whatever your passion is you can find a way to enjoy it here, whether it's mountain biking, horseback riding, or simply enjoying a pleasant nature walk on one of the miles of paved hiking paths.
St. George is also the golf capital of Utah. You will find some of the most interesting courses, a mix of city-owned and private, winding through ancient lava flows and red rock outcrops. The area offers some of the best courses in the country with luxurious resorts and clubhouses, paired with the inspiring landscape. With the great weather and thirteen courses in all, it's a golfers paradise.
Down Town
You'll find the heart of St. George as you explore downtown with its many fine restaurants, shops and galleries. Whether you prefer fine dining or a casual country diner, you will find great food and excellent service everywhere you go. There are many family-owned local shops offering a variety of services and goods. For those who enjoy art there are several fine art galleries offering a wonderful experience. Much of the local history is preserved as some of the historic buildings have been restored and are open to the public. And in the center you'll find Ancestor Square, where many local events are held, as well as the farmers market during the summer months.
Active Adult Communities
There are several active adult communities in St. George that offer beautiful homes and vibrant community at a reasonable price.
Sun River has a great reputation and offers an 18-hole championship golf course, outdoor sports courts and a top notch fitness center.
Entrada at Snow Canyon Country Club is a high-end, gated community offering elegant patio homes and sprawling estates of more than 10,000 square feet. The club is well know for its exceptional golf experience.
With its beautiful surroundings, variety of attractions and quality of the community, St. George is a great place to retire.
More on St. George