Writing an Offer Contingent On The Sale Of Your Home
Posted by Erika Rogers on Tuesday, September 27, 2022 at 10:03 AM
By Erika Rogers / September 27, 2022
Comment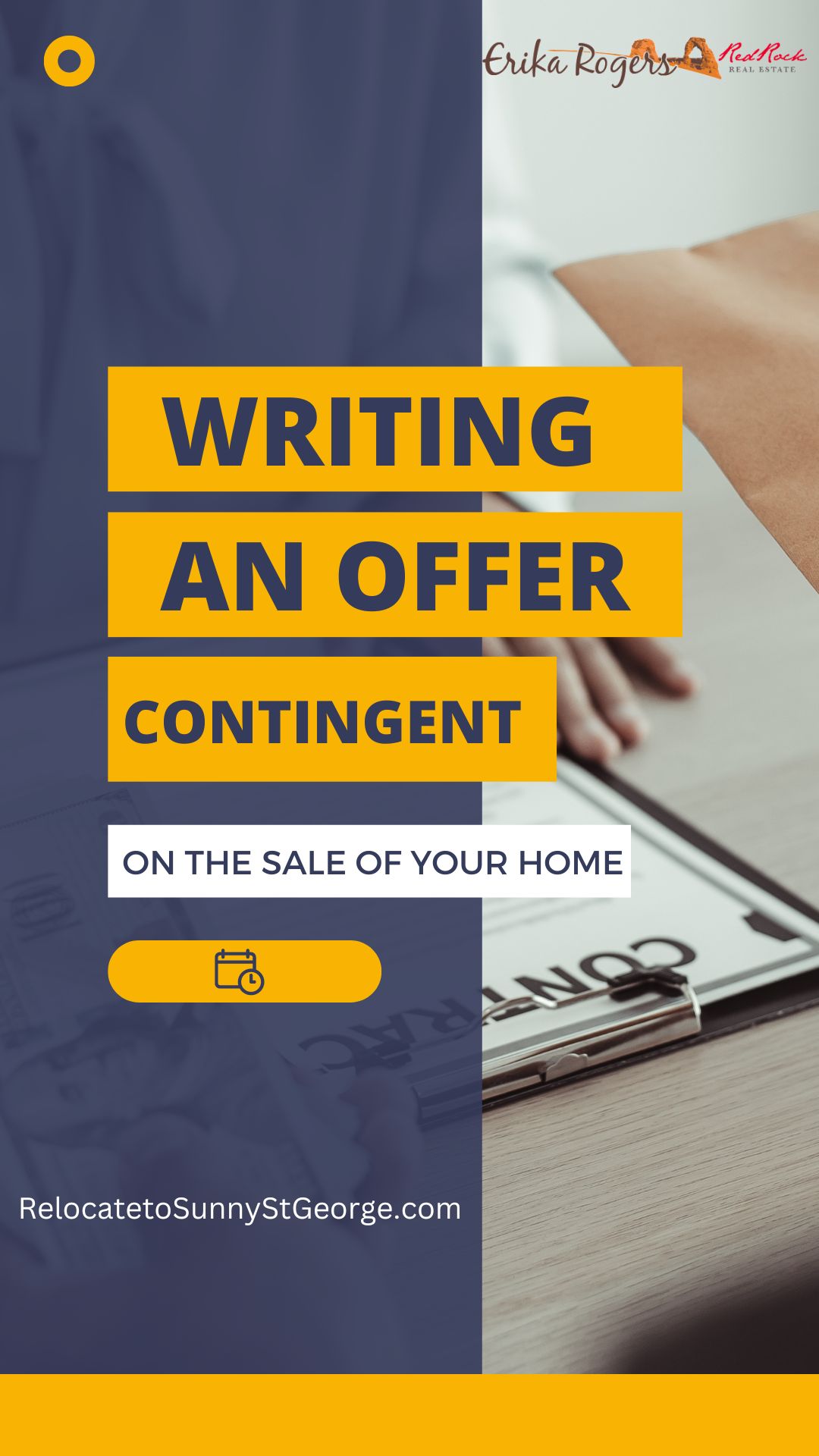 Writing an Offer Contingent On The Sale Of Your Home – Whatever your reason, if you currently own a home, it can actually make it harder to shop for a new one. Getting the timing right, selling your old house, closing on a new house, and then moving into your new house, can be a challenge.
This is why many buyers make offers on their new home that include a sales contingency. With a sales contingency in your offer, you won't have to close on your new home unless you've sold your old home.
A sales contingency could also make it harder to get an offer accepted. If you have to make an offer contingent upon selling a house, here's what you need to know.
Writing an Offer Contingent On The Sale Of Your Home
Sales contingencies
How does a sales contingency benefit a seller, and why would they consider an offer with one?
Sales contingencies for sellers
An offer means that a buyer is interested in your house. If the seller's house has been sitting on the market for a while, any offer might look good to them. In this instance, you'll probably have better luck getting your offer accepted even with a sales contingency.
For the seller, still have some negotiating power around this contingency. The kick-out clause lets them keep their options open but keep your offer in play.
The biggest con for most sellers is that their sale is going to depend on another home's sale, which is stressful and not ideal for a seller. They're waiting for the sale of your house to close before they know for sure that their home will sell.
If the buyer's house doesn't sell, then the buyer gets their earnest money back, and the seller has to start over with another buyer. This is why, if they do have other offers, most sellers are reluctant to consider one with a sales contingency.
Sales contingency as a buyer
You are not completely out of luck if you're a buyer who needs to put a sales contingency, but you may need to put more thought and planning into your house hunt. First, make sure your home is on the market. If your home is on the market and it's just not moving for some reason, explore why with your buyer's agent.
Take a look at comparable recently sold homes and be honest with yourself, did you list it too high? Should you drop the price? It's natural to want to get top dollar for your current home, but if a refusal to budge on price is causing you to miss out on your new, dream home, it might be time to go lower.
Submit a shiny offer
Don't just submit a standard offer; write an offer letter to go with it. A personalized offer letter can sway home sellers to view you favorably. Include details like why you love the seller's home or why you're moving. Your agent can reach out to their agent to discover what might most appeal to them. If you've found a home that you want to buy, and have put together as strong an offer as you can, try submitting it and see what happens.
Your agent can give you a sense of whether your offer is strong enough before you submit it. For more information on selling or buying a home, contact me!
Erika Rogers – your real estate leader in St. George, UT and surrounding communities. She specializes in new construction, golf course communities, gated communities, 55+ adult communities, St. George luxury real estate, and Washington Utah homes in all Southern Utah communities.
More Home Buyer Tips