Welcome to St. George Utah
Updated St. George Real Estate
If you are considering relocating to a new town or looking for a home in Utah, you may just soon find yourself calling St George home! A picturesque small city in the Southwestern region of Utah, St George is the ideal place to bring up a family and live a tranquil, active life. Included below you can find all St. George UT real estate listings. To learn more about any of these listings, or to schedule a tour, please feel free to contact our office at any time. Make sure to sign up for our property to save your favorites and be notified when new listings hit the market.
St. George Homes for Sale
November 30, 2023
Amazing St. George Utah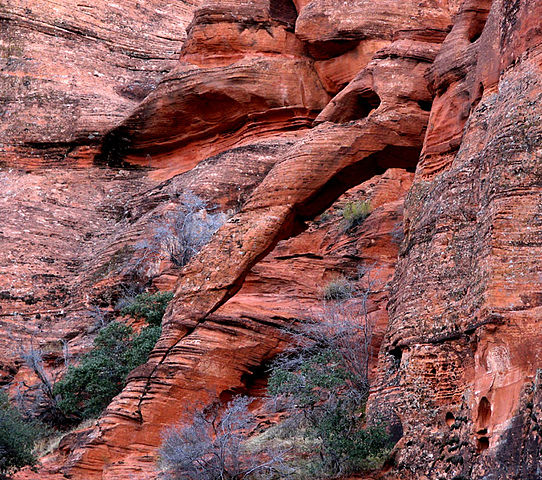 With just over 140,000 inhabitants and a hugely versatile amount of career options and recreational facilities in the area, St George is one of the last remaining beautiful places on the verge of becoming the newest city to live in. With exceptionally clear sky weather almost all year round and surrounding mountains and valleys, it is a very popular location for golf enthusiasts and nature lovers alike. With skiing resorts for winter and beautiful mountain retreat cottages for summer getaways, St George is the ideal location for tranquil living.
Washington County is the fastest growing county in Utah as well as the entire United States. St George currently is one of the prime cities experiencing population growth at the moment. This means that if you invest in this city, you will not only be able to have a beautiful St George home, but also a very rewarding investment in real estate that is expected to rise in value over the next decade or two.
St George is a foremost city in Utah and offers some of the best schools and medical facilities in the country. With so many businesses now being able to operate via the internet, you no longer need to be caught up in a busy, overcrowded city to be a successful businessperson. Now you are able to be both a successful professional as well as having the pleasure of living in a picturesque and prosperous environment, with low violence and pollution problems.
Erika Rogers is one of the foremost representative real estate agents for St George and other Washington County regions and has a website filled with a variety of information. Having been a happy resident of St George since 1997, she would like to share her passion for this beautiful city and grant more people the chance of living there. Not only does she list all the best houses, condos, new construction and building lots available in St George, but also a smorgasbord of information on the city, its characteristics and everything it has to offer. If there's anything you would like to know about the region, population, weather, job opportunities, medical and educational information or anything else, Erika's website can give you a lot of details on St George Utah.
Home is a term that not only defines a house, but a place where you feel comfortable, safe and protected. It's a haven where you can relax and enjoy your life without distractions or unpleasant living environments. This is exactly what living in St George offers you: an enjoyable and inviting community and neighborhoods, that you can enjoy during your day to day life in St George. Have a look at the website for listings of all the properties listed on the market through the MLS and learn how you can also call St George home!
From pre-schools to adult education, Washington has some top-rated schools in our area. Learn more about the St. George Schools.
St. George has its own government, parks and recreation, sports and volunteer programs. Check out more about the city here.
St. George has a thriving sports division including youth, child, and adult teams for basketball, football, soccer, and more.
Weather in St. George
Winter
St. George has a great weather all year. Even during winters, St. George is explorable as the temperatures are lenient. Average daytime temperatures reach up to 60°F, whereas nighttime temperatures fall between 35°F – 40°F. In the winter you'll get to see a hint of rain and snow coming in from the Pacific storms, but that's nothing to be worried about.
Lower regions receive very little snowfall, but higher elevations like Pine Valley mountain, receive substantial amounts of snowfall. If you're a snowboarder of some sort, you'll enjoy doing a couple of board tricks from Pines Valley's range. The cold season lasts for 3.1 months, from November 19 to February 21, with an average daily high temperature below 62°F. The coldest month of the year in Saint George is December, with an average low of 33°F and high of 53°F.
Summers
Hot, dry, and humid is what many locals describe their summer weahter as in St. George. Early June sees the onset of the summer season with daytime temperatures hitting 100°F and night times lowering to 70°F. You might have to invest in an air conditioner if you plan on settling in for a long time. However, mornings are the best time to hike or trek.
Temperatures fall between the comfortable range of 66°F to 80°F, thus making outdoor activities enjoyable. July and August see the onset of frequent showers, so make sure you carry a light raincoat or keep an extra umbrella in the trunk of your car. The hot season lasts for 3.5 months, from June 2 to September 17, with an average daily high temperature above 92°F. The hottest month of the year in Saint George is July, with an average high of 102°F and low of 76°F
Spring
St. George has a spring full of green pastures. It begins in the middle of February, with temperatures lying between 60°F and 70°F, and this lush surrounding is all credited to the winter rain. By mid-April, you'll see St. George in all its green glory.
Autumn
The autumn colors that decorate the overwhelming landscapes of St. George are something to be noticed. You'll enjoy the view from standing on any of its mountain peaks. Daytime temperatures fall in the comfortable 60°F range in November, so go ahead and enjoy the outdoors. Nights are longer and days are shorter during this season.
Therefore, ensure you get enough of the sun before the darkness sets in. St. George is one of the most pleasant places in Utah and the weather is a big part of that, For more information about real estate and the St. George Utah area, contact our office.
Search St. George by Listing Type
Search St. George by Neighborhood
Read more about St. George
Contact Your St. George Realtor®